What is the Danielcode?
For those with a cynical bent you can test the veracity of my claims or see how the knowledge of these levels in a timely manner could have benefited you. All charts and documents in this website were date stamped by an independent third party on original issuance for verification of their date and time.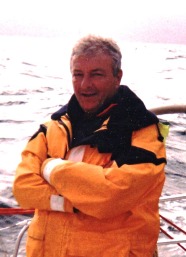 The Danielcode is an ancient and mystic sequence of numbers stretching from zero to infinity. It predates the Fibonacci sequence by 18 centuries. I first came upon it 20 years ago while testing the market significance of squares and square roots of historic numbers.
The Danielcode was originally written as a timing mechanism for the Jewish people. These are Daniel's words from the Bible:
Dan 12:12 Blessed is he that waiteth, and cometh to the thousand three hundred and five and thirty days.
By successfully converting the fractals of Daniel's "time" formula to "price" we have a unique number sequence which creates significant price levels that markets recognise but others do not see. What would it mean to you to know these price levels in advance?
After 10 years of research and 2 years of real time hedging by private clients that proves the validity of the math I am now releasing this information to a select clientele.
One of the reasons these levels are so effective is precisely because they are not general knowledge. To preserve this edge I must limit knowledge of the current material to a relatively small number.
I want to amaze you with the accuracy of the Daniel numbers so a large archive of previous reports and other material is yours to enjoy. There are a series of articles published on Financial Sense, for whom I write exclusively, both on their main US page and their Asia page. Links to these articles are shown. There are trading examples in the Articles, Trading Reports and Members FAQs. Please take the time to read everything. There is much to learn.
The proper application of the Danielcode levels to hedging or investment strategies is complex. For these purposes we provide detailed training and support for private clients.
For those of you who are not professionals I have developing a simpler product that will show the Daniel number price levels. You can utilise these as targets and support and resistance levels in conjunction with your own trading strategy. In Current Trading Reports you will see turn after turn happening within 40 ticks (pips to you guys) of these secret numbers.
I am purposely not giving a marketing wind up to this site or publishing testimonials. I assume you are serious people. If you are interested in becoming a private client there are existing clients you can talk to.
If you want to use the Daniel levels in your own work you can research the archives and subscribe as a Member. If you do want testimonials I have a heap that you can see on request, but I prefer you review the extensive material I have made available and make your own decision.
If you simply seek enlightenment everything except the current Daniel numbers are free. You will be intrigued and astonished by The Danielcode!