The financial and business world is all a flutter today after the Swiss Central Bank "surprised" by removing the 3 year old peg on its Franc. As usual the Danielcode knew about this high probability move with both Blue line and T.03 Sell signals posted for members around 9PM on Wednesday night for the GBP-CHF pair that we cover.
Result.....2695 pips into Thursday's close or US$26,457 per 1 contract to add to your equity balance. To that we add another 1452 pips or $14,254 from the CAD-CHF contra trade, so I hope you filled your boots. The world divides between those that know the high probability moves and those that continue to be surprised!!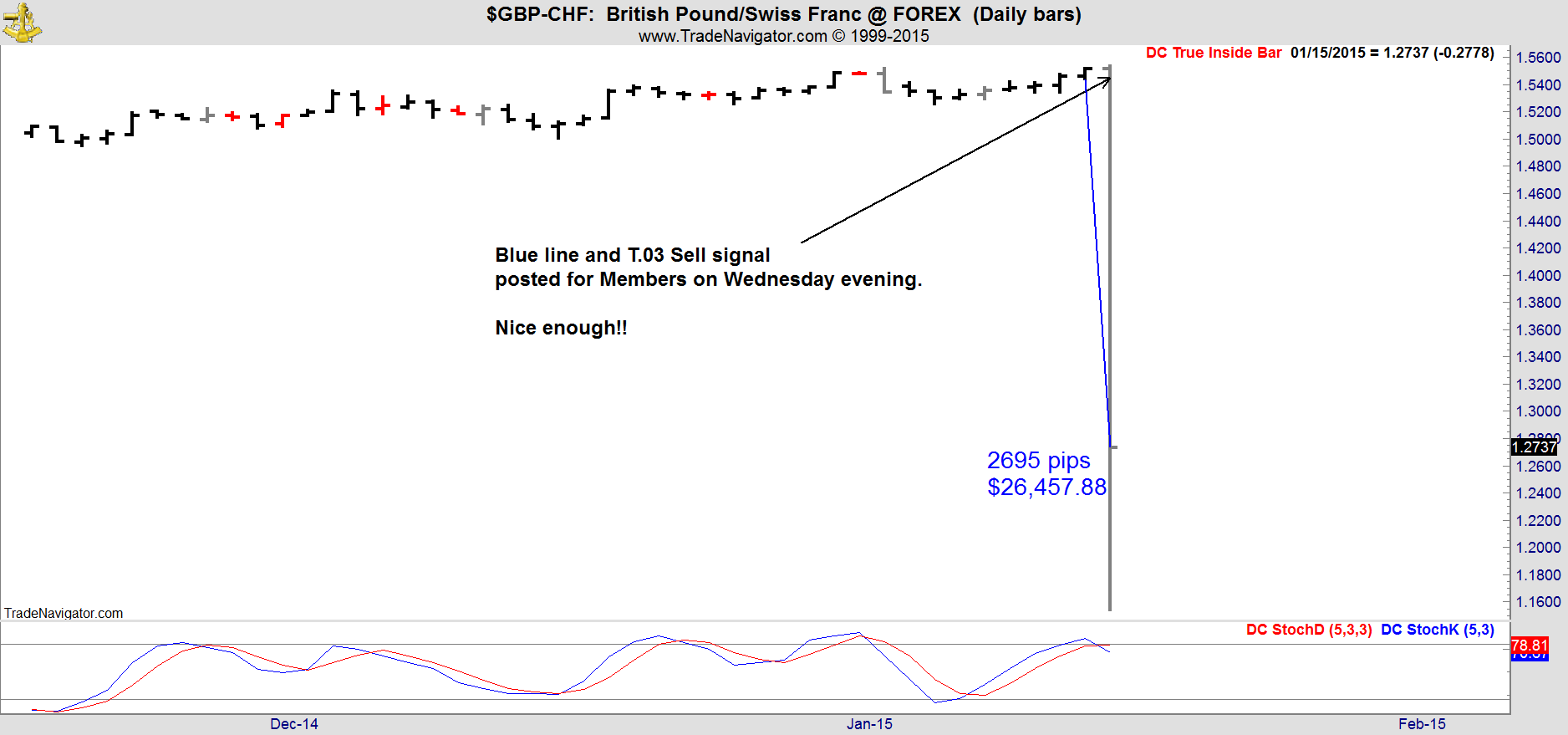 Click Image to make BIGGER!