I invented the now famous Danielcode Black line almost 20 years ago, and it is now so important that according to my client Akshay, Blomberg Data service approached him as a Bloomberg client two years ago to advise that by multiplying some obscure Fib fractions and (from memory) deducting the age of someone's pet dog they had come up with a magical support level that they were adding to their trading software. Strangely this piece of legerdemain exactly matched the Danielcode Black line, which reminds me of the old adage that it is easier and cheaper to copy another's invention than to develop your own, a strategy much loved by many of our giant IT and web businesses!!
And the Danielcode Black line is indeed a wonder as it again showed on Friday when both Silver and Gold responded to their DC Buy signals (T.03 Buy for Gold and Silver and an added Blue line Buy for Silver) by finding their respective Black lines on Members charts and staging a breath taking rally with Silver up 5% and Gold up 2.2% its biggest day since April. From Zero Hedge:
Silver Spikes To Six-Week Highs On Heavy Volume - Biggest Jump Since Dec 2014
"Precious metals are angrily bid this morning (even as copper and crude tumble) after the dismal US jobs data sent the USD reeling and raised expectations for moar QE down the line. Silver is up 5% on the day - the biggest daily jump since Dec 1st 2014 and gold is up 2.2% - its best day since April. Silver is soaring... and so is gold post-payrolls..."
We had the T.03 Buy for Silver posted on Wednesday evening for action on Thursday or Friday and added a Blue line Buy signal for Friday. At our Thursday evening webinar I advised clients and guests that Silver was searching for its Blue line number at 1440.5. When it found this target today it pushed to the DC Black line, the last level of support for any swing at 1437 and breaking the line by one point started its stunning snap back reversal.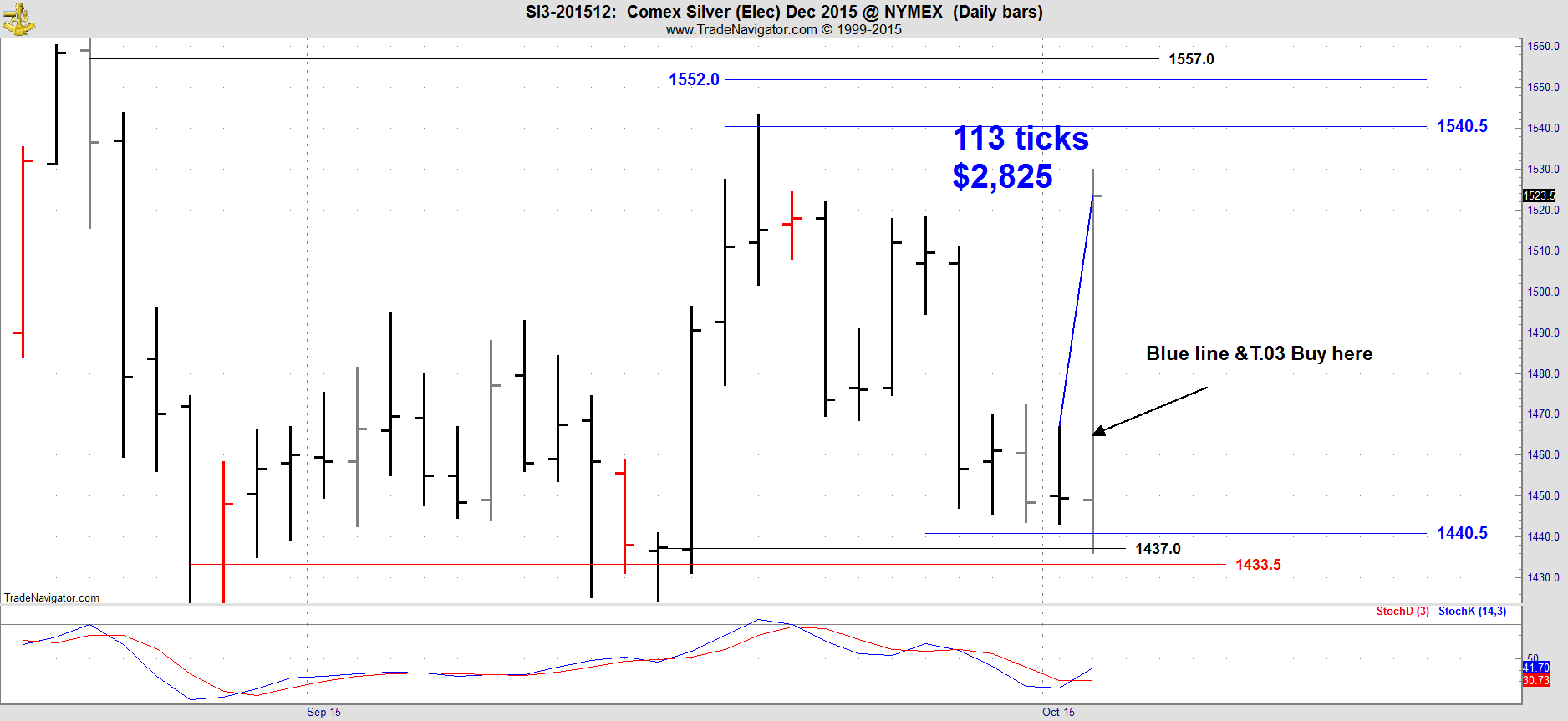 Gold had a simpler journey plunging down from its DC PLUS Sell signal for 09/28 before finding its Black line at 1104.2 just 3 ticks from its daily low. With Friday's T.03 Buy signal from the Danielcode starting to bite, it too made a violent key reversal bar running off an impressive 37 point range to mark the end of another great trading week for Danielcode Members.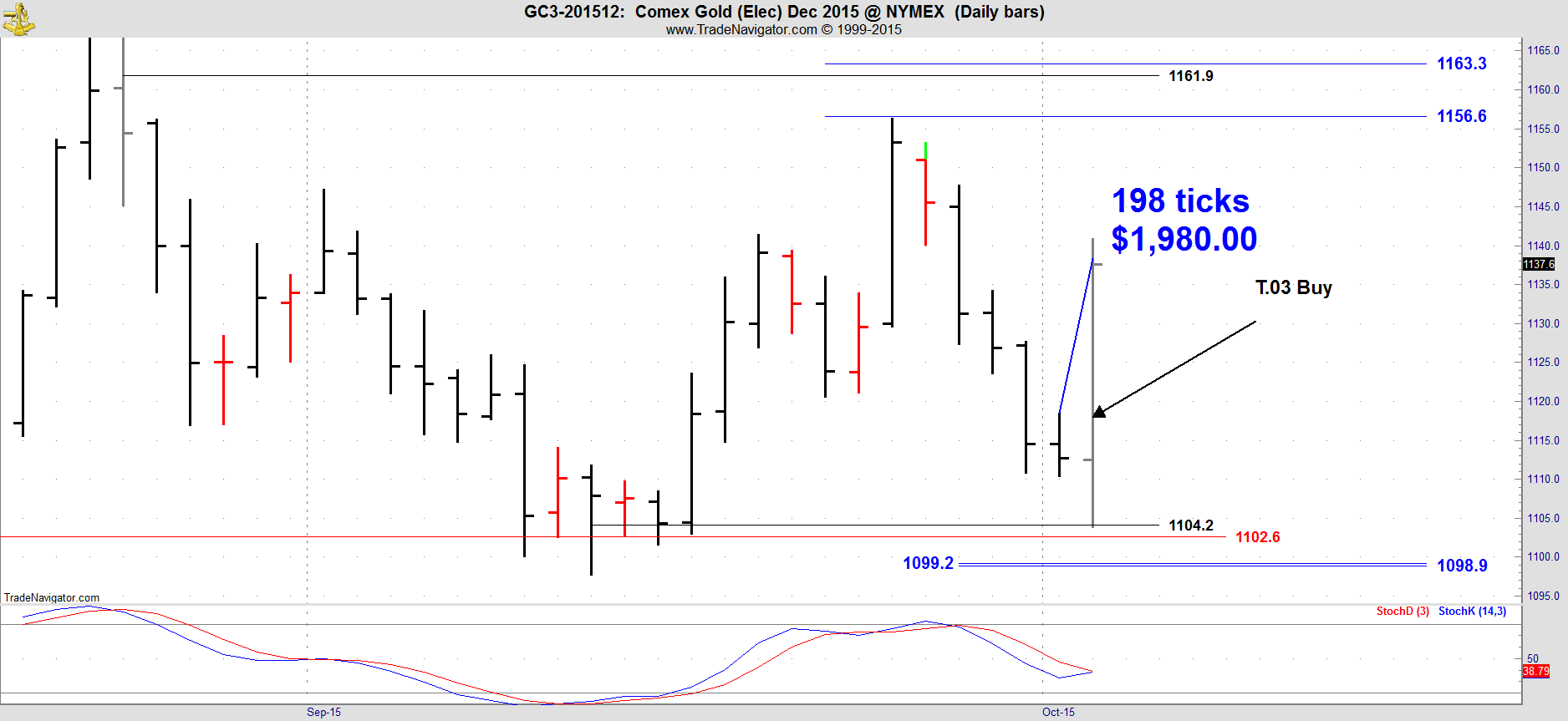 Other trades were not so flash as a plethora of outside bars caused our mandatory stop and reverse strategies to be triggered but Monday still looms to perhaps validate those moves. In any event we have had a huge trading week as the fun goes on!!