Mystery, Magic and Moonbeams
2015.04.09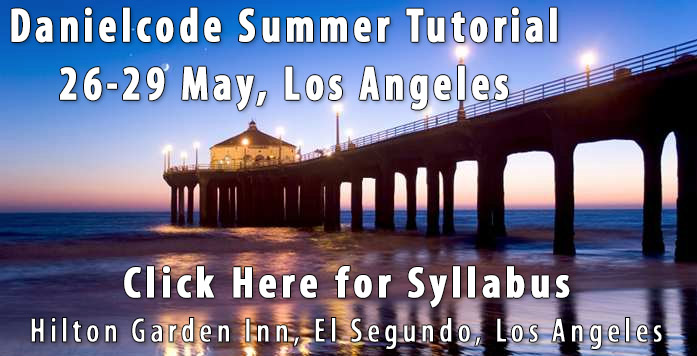 Stocks, ETFs, Forex and Futures Bending the Profit Curve - 2015.03.26

Fractalian - Is it a Stealth Fighter?
2015.03.12

Lessons from Jesse Livermore, The Great Bear of Wall Street - 2015.02.26


Energy and Softs Update & FractZen For Forex
2015.02.06

Party On! FractZen Auto Trade is Here
2015.01.22

Happy Campers
May 03, 6:20am GMT

From Forum:

mustang (Subscriber)
May 02, 2015 - 12:46am GMT
1 day ago
Hi John,
A thought came to me in the shower this morning .... trading is like trout fishing in the great Lake Taupo. Sometimes we go out and every time we put the line in the water we pull out big fat fish after fish. Other days it is nothing but snagged lines, lost lures and weed giving a false pull on the line. Anyway, the last couple of weeks trading has been the equivalent of fish after fish. And every move is to an intersection of Daniel Code retracements, blue lines, DC trading channels, time cycles and 4th/5th degree lines. I never cease to be amazed!! Once again I am so grateful for every thing that you have taught us, and the learning never stops! Sorry Sage and I cannot make it to L.A. Hopefully catch up with you on this side of the ditch.
Gifts from Down Under
Apr 29, 8:47am GMT

We posted a T.03 Sell signal in AP-057 the Australian SPI 200 Futures contract which tracks the ASX Share Price Index on Monday evening 04/27 for action on either the Tuesday or Wednesday. In the event the Sell signal was elected on Tuesday and closed the day with a humble 2 tick profit. For those who have done a Danielcode Tutorial and learned our proprietary GMAJ continuous protocol trade program, they were still short for Wednesday's Australian time trading and rewarded with a nice drop to stand this trade at US$2900 per one contract with the possibility of the lows near 5788 being taken out which would signal more downside. Fun from Down Under!!
If You Didn't Know
Apr 17, 11:50pm GMT

From the outside you can't see what is happening in the Danielcode so occasionally we like to let you know. This week has seen great trading for our members with a plethora of Blue line and T.03 signals forcing some rewarding reversals right on cue, and Friday's trading put a nice cherry on top with the reversals in the Equity markets all of which were signalled by our daily signals well in advance. The sequence started with a Blue line and T.03 Sell signal for Germany's DAX posted for members on 04/10 and valid for 3 days. The Sell was two days later at 12232. We urge members to hold the Blue line trades with a trailing stop based on our proprietary stochastic and for those who followed this suggestion DAX has returned about $14,200 per 1 contract to Friday's close.

For Friday we had Sell signals in the S&P, Russell 2000 and the Dow and those signals were posted on Thursday evening just 3 hours after markets closed on Wednesday. On Thursday these Equity markets essentially marked time with inside bars in both Russell and S&P as they waited for "Time" to expire, and on Friday, traditionally the most bullish day of the week for Equities, we were rewarded with nice downward bars in all of these markets. Russell returned $1,050, Mini Dow made $870 and ES returned $550 per one contract with NASDAQ which was a valid Sell based on our correlations teaching contributing $1,020. The US Dollar Index DX has contributed $1,745 from Tuesday's Blue line Sell signal and Copper offered an easy $1,162 from its 2 day T.03 trade. And there were a host of profitable Blue line signals in Forex with EUR-USD contributing $1,860 from its Blue line signal, AUD-USD at +$1,160, GBP-USD at $2,780 on Friday's close and many more.If Friday's price action in Equities surprised you, it's only because you are not a Danielcode member and I invite you to remedy this situation so you won't be surprised again!!
Tutorial+Party in LA
Apr 15, 12:03am GMT

We are all set and ready to roll for our US Summer Tutorial at the Hilton Garden Inn at El Segundo, LA with an interesting roll up of new members including an ex Rugby player, certainly a man after my own heart. Hovey tells me he was still playing Rugby in his 30s as was I so we will have much to talk about. In the progression of this great game, likely similar with all sports, you make 1st Grade in your teens and 20s and gradually diminish as age slows and the damages inherent in this game add up. Ultimately you decline from the 1st XV to "The Thirds" colloquially called the Gentlemen's XV, but competition is no less fierce for that.

We have just one lady attending which is a shame but you will get plenty of attention Timmie!!

We have a medico from UK, an options whizz from Wall Street and a serious student of Moon cycles no doubt with many more interesting characters that I will get to know much more about. All are driven by a passion to be seriously good traders, and that's what I will deliver along with the lashings of fun and parties that are part of DC lore.

Tutorial starts off with our grandly named Welcome Cocktail Party which is really a very informal Meet and Greet at 6:30PM on Tuesday 05/26 when we have a chance to say hello to each other before the teaching starts the next day. Make sure you get to this event and you are most welcome to bring family and friends. Those of you who have done a previous DC Tutorial at this venue, the Hilton Garden Inn at El Segundo, know that we have this function on the outside patio and it's great fun and usually leads to more than a few fuddled heads next morning.

Thursday night is our group dinner at a secret restaurant chosen by Jerry Winter who is coming down from Chicago, and we take the 5 minute drive to Manhattan Beach for this event to which family and friends are also welcome. Great friendships are made at these events as our Tutorial Graduates join the bigger Danielcode family.

I really enjoy our Tutorials, and so will you.
Easter Message from Frank DB
Apr 05, 1:03am GMT

Frank DB is one of my star pupils and one who gained a deep understanding of the mysterious 4th Seal forecasting powers from his first Danielcode Tutorial. With the next Tutorial set for the week after Memorial Day in El Segundo, LA., Frank was moved to post his views on the Danielcode and an Easter message for all. From Forum today:

frank (Subscriber)
Apr 03, 2015 - 1:50pm GMT
1 day ago
I see I'm quoted many times in the DC summer tutorial syllabus. I still stand by my comments. They are as valid as ever. The DC numbers are the biggest discovery in the financial world and nobody seems to notice. They are the mathematical proof that God exists, that JCN is a whizkid by discovering them and that we are all governed by providence. Thank God Needham saved me from random walk theories.

In this Easter holiday season we remember the resurrection of Christ. After being put to death to take the punishment deserved by others for the sins of the world, Jesus rose again from the dead. For us it's a lesson in humility and respect, probably the most important characteristics you need to be a good human and a good DC trader.


John 12:23-25
Jesus replied, "The hour has come for the Son of Man to be glorified. I tell you the truth, unless a kernel of wheat falls to the ground and dies, it remains only a single seed. But if it dies, it produces many seeds.The man who loves his life will lose it, while the man who hates his life in this world will keep it for eternal life.