It's a fine thing to take a news item and fit it to market action after it occurs. This is essentially the role of media, pundits and commentators. It is a much more worthwhile endeavor to know the high probability of significant market moves before they occur. The Danielcode does this with a series of unique numbers that translate to important support and resistance levels on financial charts aka the pictures and these translate to valuable trading opportunities BEFORE the fact.
Losing the jargon, this translates as making money, something dear to all of our hearts! Such was the case in the "picture" of the Russell Futures contract. Friday's (03/17) high was at 1393.5 against the DC Blue line at 1392.9 on our published Members Charts a variance of just 6 ticks and this means target recognition at an important DC number. This led to a T.03 Sell signal posted for Members and Guests for Monday 03/20 valid for Monday and Tuesday. That Sell signal was elected today for a 330 tick gain or about $1650 per one contract. And look where this dramatic move went to; 1345.3 just 11 ticks past the downside DC Blue available for all our Members. No surprises and great precision. Under Danielcode rules, all US Equity markets and Germany's DAX are so highly correlated that a signal in one can be executed in any other provided that the trade is elected. So you could have had $1137 from Mini S&P, $1220 from NASDAQ, $1070 from Mini Dow or $3012 from Germany's DAX. Nice enough.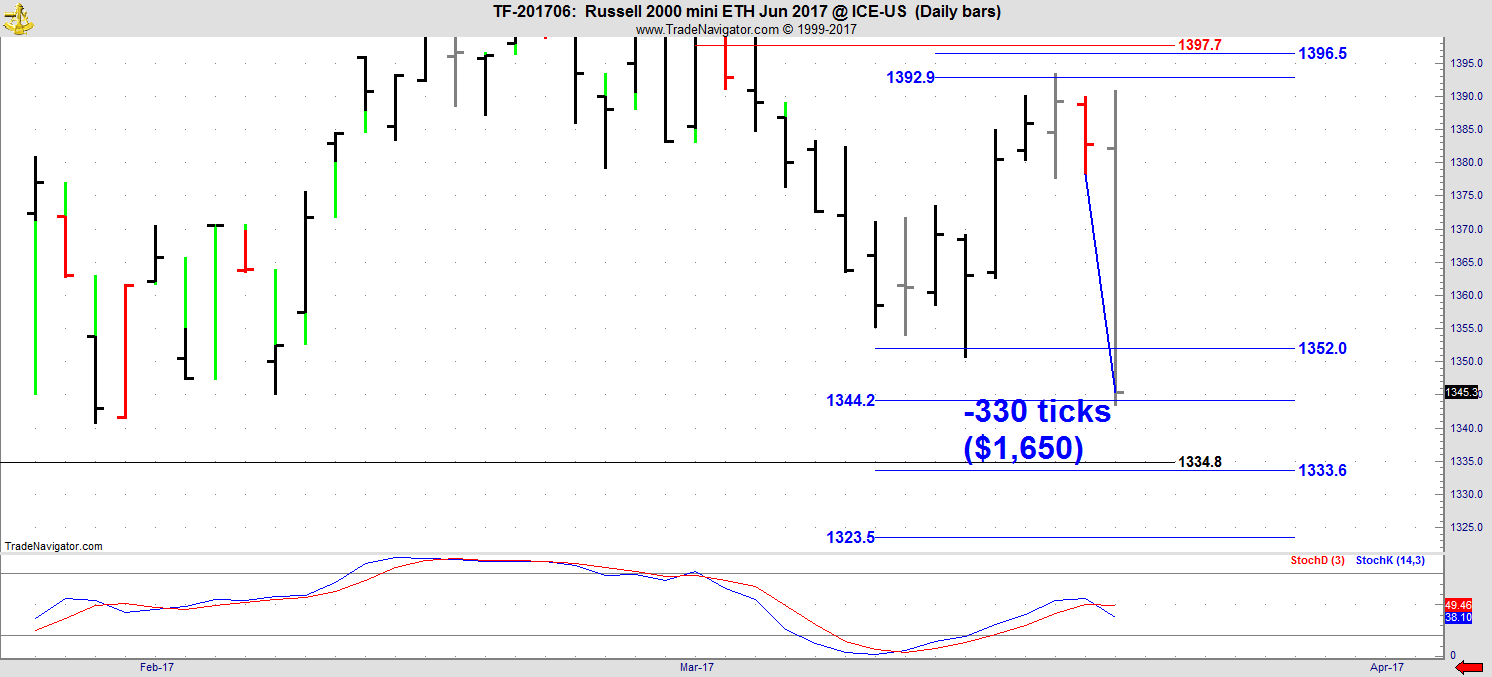 Click the image above to open larger.