Home/News | What is DC? | Services | Articles | Videos
Markets Suffer Fake News Too

Date: 23/Aug/2017

That bastion of market stupidity CNBC compensates for the damage it does to the many unformed minds aimlessly chasing NEWS as a simpler strategy than actually learning what makes markets turn, by providing endless comic relief in its after-the-fact explanations of why IT happened. And today's offering to explain why Equities rallied hard on Tuesday meets the usual lame criteria. Its 08/22 US Markets summary latches on to "Renewed hope that US tax reform jolted the stock market higher" from Art Cashin of UBS and incredibly "Mondays close off the lows" in S&P cited by Boston Private as giving the market confidence that "We were positioned to go higher". And finally "Defense stocks rose broadly following Trump's remarks" summed up this ground breaking exposition.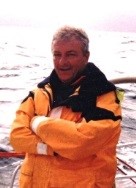 In fairness I should point out that Cashin is a nice old bloke highly regarded by my sometime friend Mo, but his celebrity and undoubted expertise is focused on broad brush stock trends, not Futures type precision. For Boston Private, just try buying every bar that closes off its low and see what those returns look like and finally note that Trump's remarks came after 9PM, well after markets had closed for the day so quite how that remains as a contributing cause to the rally remains obscure. The Politico article, published at 5:22 on 8/22 claimed capping the mortgage interest deduction as the main reason for optimism despite Mitch McConnell specifically ruling that out as an option in any tax bill, so more a fill in piece than any great insights.

All of the above to support my usual complaint that NEWS follows the market and rarely precedes it. None of this is of any use to aspiring traders and merely reinforces the existing ignorance of the great unwashed. Doing the same thing and expecting a different result is known as insanity or a form of madness. "Only a madman knows the joys of being mad" opined the late Tony McSweeney owner of the dual Derby winner Silver Sharpe, something that still resonates with me, but this charade of journalists masquerading as trade advisors is damaging to all those would be traders who continue to walk down the wrong path. Rather, put away the papers, likely cell phones, tablets and TVs these days and start looking at charts.

For Tuesday's trading bonanza we offered Buy signal on all of the Futures for US Equity markets, Dow +200, S&P + 25.75, NASDAQ +86.25 and Russell +15.8 and as a bonus a Buy signal in Germany's DAX +181.5. And we created these signals in the 40 minutes after receiving our end of day data from Genesis Trade Navigator although these signals were apparent before Friday's close. Importantly these signals were variously posted to our website for Members and Guests at 7:30PM USET on Sunday for S&P and DOW, and 7:30PM USET on Monday for NASDAQ, DAX and Russell. Seeing these Buy signals posted on Sunday and Monday evening and valid for execution on Monday or Tuesday if elected is the antithesis of following the NEWS. For traders the only NEWS worthwhile is the NEWS before the NEWS and that is exactly what Danielcode charts and signals give you. Let's take a look. Below is the S&P on Friday evening:

Note that Friday's low at 2419.5 is just three ticks from the DC Black line at 2318.75. This is the last point of support for the operating swing and will remain as strong support until a close below that number. Friday setup a T.03 Buy signal posted for clients at 7:30PM on Sunday evening. No need for tax talk or other imaginations two days later. The Buy setup is complete at Friday's close.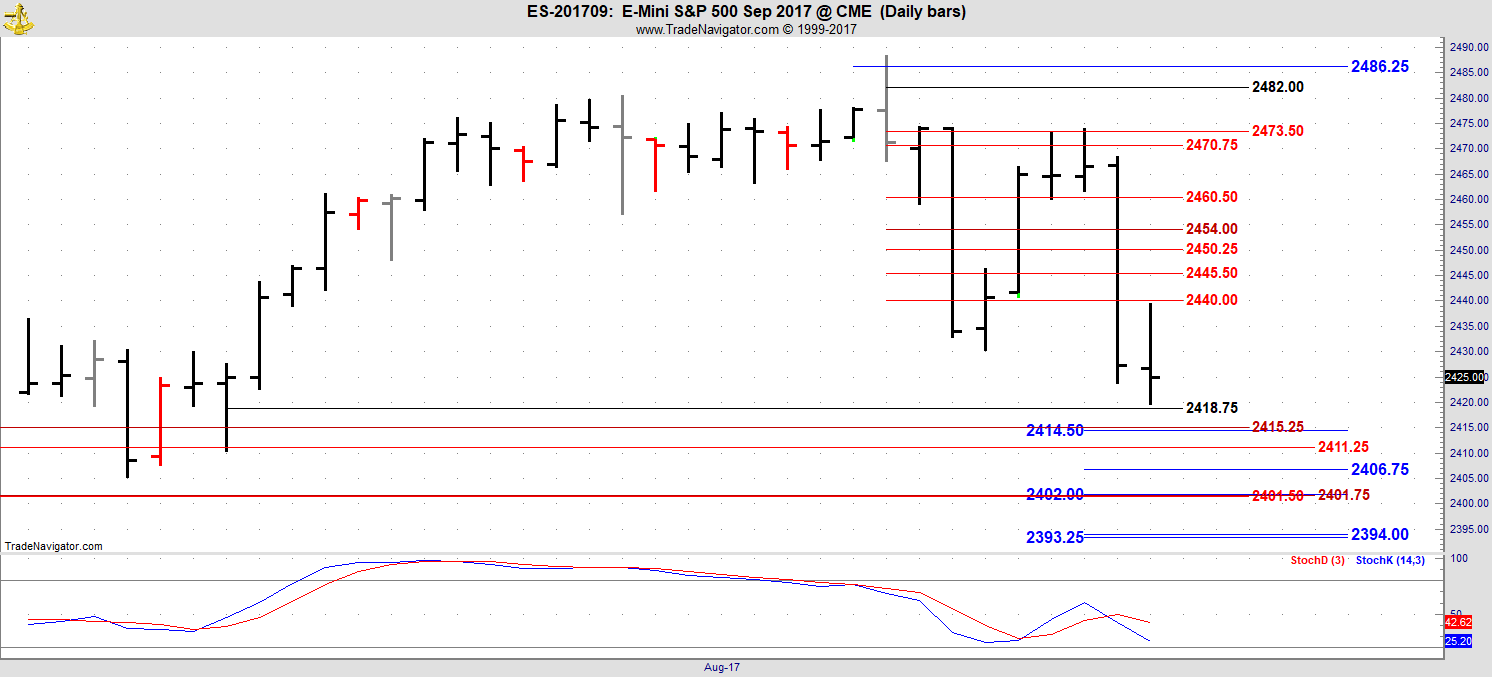 So too for the Dow which made its close Friday at 21667 to also post a T.03 Buy signal for execution Monday or Tuesday. Monday gave us another down bar in S&P this time with a low at 2415.75 against the DC red line at 2415.25 for target recognition with just 2 ticks variance against target and Black line support at 2418.75 still holding. Nothing here to argue against the existing Buy signal. This market is tracking down the DC price targets like a good ole hound dog. The Danielcode is different to any trading system that you have ever seen or heard of and one of its most explicit differences is the creation of specific price targets that require very specific and accurate recognition before a turn will occur. Markets turn at and only at the DC target numbers and if you are not aware of these numbers you are missing out on the most important piece of technical data available. DC target recognition when trading Price, with a high degree of specificity is the condition precedent to all market turns. Think that through for a moment. What an edge for those that know!! And what a handicap for the great unwashed.

This is how the NASDAQ set up on Monday at the close to create its T.03 Buy signal posted at 7:30PM USET on Monday evening. No tax talk or other mumbles, just target recognition at its low of 5752.25 against the DC Blue line at 5751.75 again for just two ticks variance from target. Add a double TIME Buy signal and the setup is complete for execution on Tuesday. This is what that signal produced: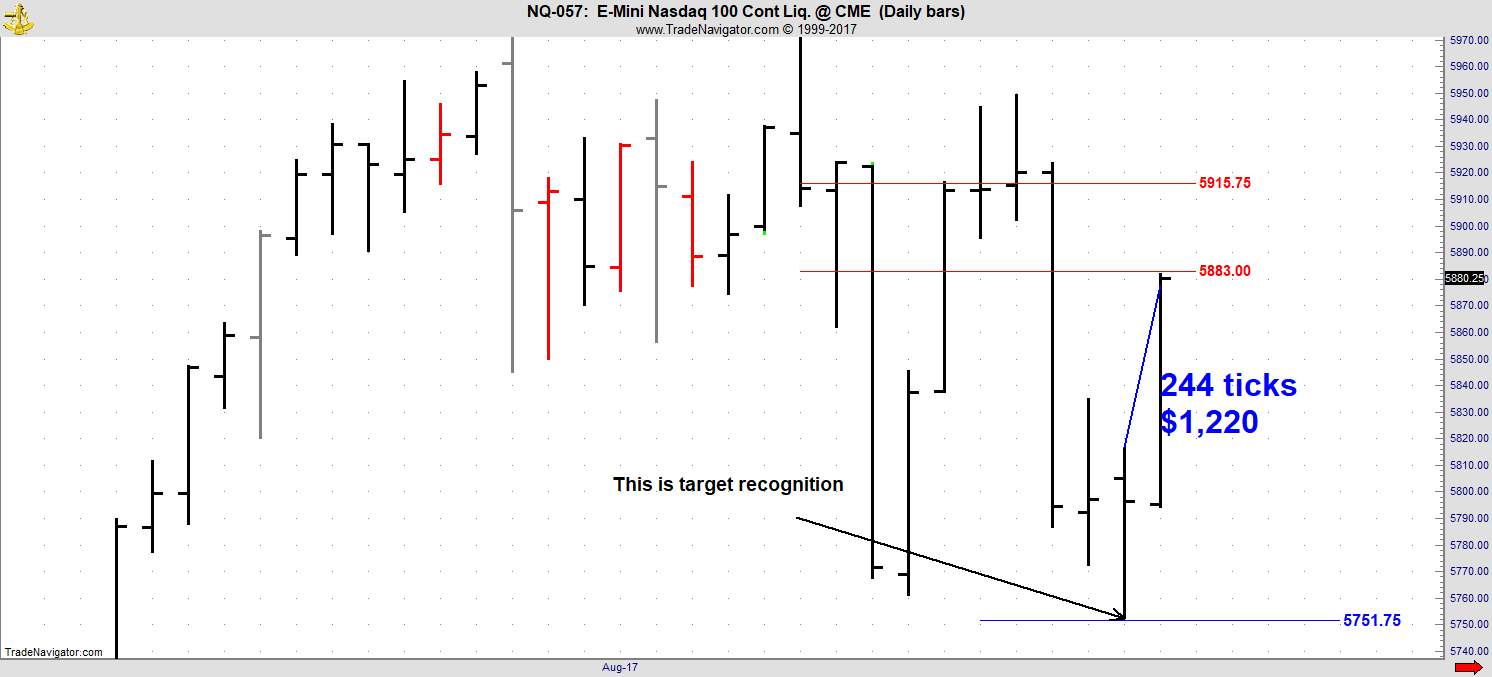 Note that so far NASDAQ is only correcting a minor swing. And here is the bounty from the Buy signal in S&P: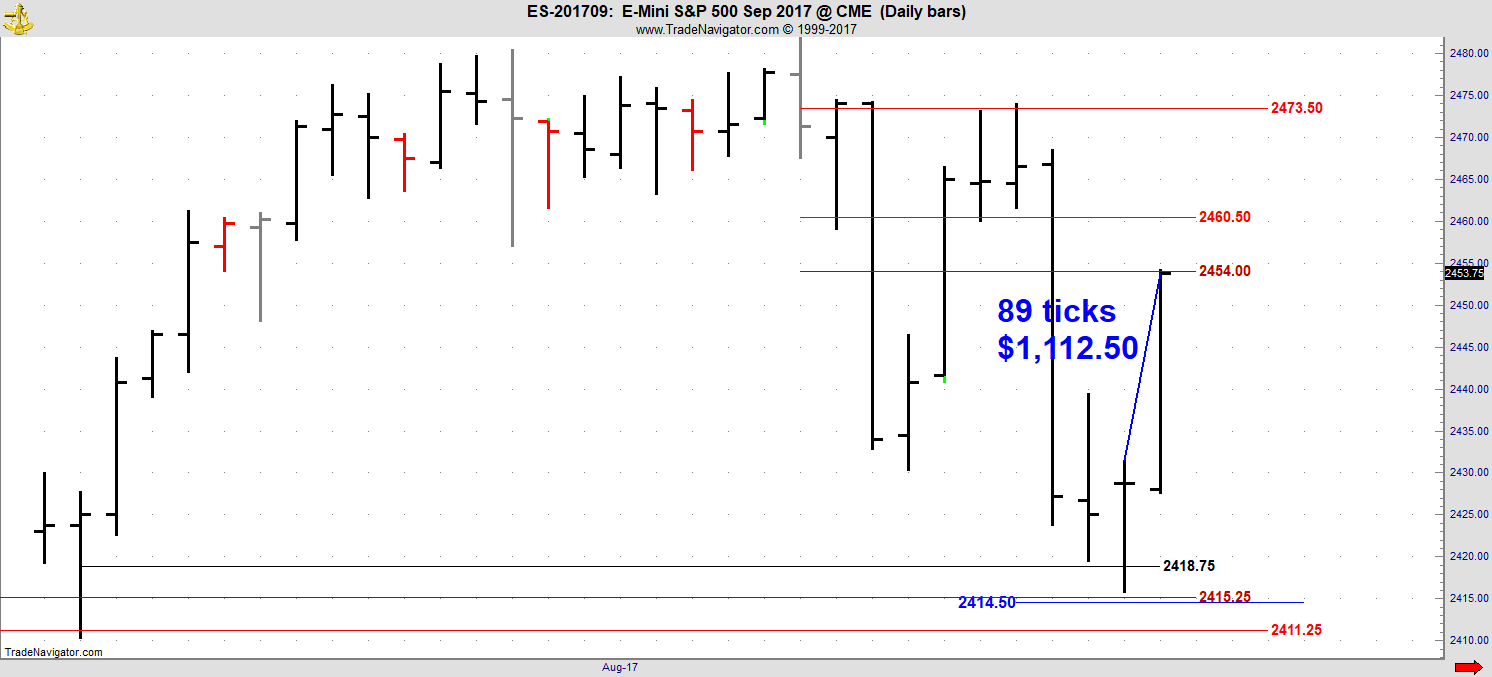 Germany's DAX index gave us target recognition at 12075.0 against the red line target of 12076.0 on Friday to setup a PLUS Buy signal for Monday and a T.03 Buy for Tuesday for a yummy $2450 per one contract to which add the lolly from NASDAQ and S&P and smaller but still worthy contributions from Dow and Russell and I trust that you will agree with me that the wrap up has to be "nice enough". AUD-USD PLUS Sell and NZD-USD T.03 Sell added their bit to a fine day of trading.

I invite you to visit us at the Danielcode and avail yourselves of a free trial to savor the magic and mysteries of Danielcode trading or contact me for a chat about the available Danielcode Tutorials, your pathway to elite trading.


John Needham is a Sydney Lawyer and Financial Consultant. He publishes The Danielcode Online and writes occasionally on other markets. He lives with his family in Australia and New Zealand. Please visit us at www.thedanielcode.com where there is much to learn.


"The fox knows many things, but the hedgehog knows one big thing. A Hedgehog Concept is not a goal, intention or strategy to be the best. It is an understanding of what you can be best at. The distinction is absolutely crucial". ~ Isaiah Berlin, The Hedgehog and the Fox
Home/News | What is DC? | Services | Articles | Videos | Trading Reports